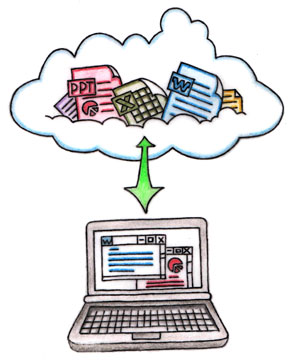 Modify Google Docs files with MS Office and other apps
The best part of GDocsDrive is that it can let you open and modify Google Docs online files with local applications. And all the modifications you make on your local computer will be automatically synced back to Google Docs cloud storage.
Modify Google Docs documents with Microsoft Office Word
Modify Google Docs spreadsheets with Microsoft Office Excel
Modify online text files with Notepad
Open PDF files in Google cloud by Adobe Reader
Beautify your online photos with Photoshop or other editing software
Plus more...